COMEDY SPOT
DC Young Fly (Special Event)
Sunday, July 22, 2018 7:00 PM
DC Young Fly: Born John Whitfield in Atlanta, Georgia, on May 2, 1992, DC Young Fly is the youngest of 7 children. After realizing his gifts through singing in the church choir, he fell in love with entertainment. His passion to entertain developed into a huge social media following with over 5.7 million Instagram followers, 1.2 million Facebook fans, 168k Twitter followers, and over 17.4 million views on YouTube. While already very well-known in the comedy/improv world, recently both on MTV`s Wild`N Out and the Wild`N On Tour, DC has also pro
PALM BEACH FLORIDA FOOD & DINING

Café Boulud Palm Beach

301 Australian Avenue
Palm Beach, FL 33480
Casually refined French-American cuisine, highlighting light and inventive Mediterranean cuisine in a Provençale ambiance.


Dining Style: Fine Dining
Price: $31 to $50
Parking: Valet
Dress Code: Casual Elegant
See more Café Boulud details.
Rod Stewart with Special Guest Cyndi Lauper
Tuesday, 7/24/2018
Show Start Time: 7:30PM | Doors Open Time: 6:30PM Following the success of their 2017 summer tour, musical icons Rod Stewart and Cyndi Lauper return to Seminole Hard Rock Hotel & Casino in Hollywood, Fla. at the resort`s new Hard Rock Event Center on Tuesday, July 24, 2018, at 7:30 p.m. Ticket Price... Read More > > >
Keep Calm and Color On

Every Friday, October 6 - December 8, 2017 at 3PM.

Recognized as "thoughtful, impressive musicians" (Cleveland Classical), the Verona Quartet

Enjoy a relaxing activity in the calming atmosphere of the Dixon Education Building. Coloring has been shown to reduce stress and make you feel young again. We invite adults to participate and the library will supply all materials (coloring pages, crayons, markers, color pencils). Bring yourself and invite a friend to this wonderful program! More >
TRENDZ of the Palm Beaches
October 28, 2017 - October 30, 2017.
Running four times a year at the Palm Beach County Convention Center, this innovative apparel & accessories show offers young contemporary, missy contemporary, resort, accessories, and gifts in a wholesale order writing show that is open to the trade only.
Read More >>>
ENTERTAINMENT
MNM Theatre Company Presents I Love You, You`re Perfect, Now Change
JUL 26, 2018 - AUG 12, 2018

The second-longest running Off Broadway musical about `everything you have ever secretly thought about dating, romance, marriage, lovers, husbands, wives and in-laws, but were afraid to admit.` On July 26, MNM Theatre Company will present the Final Dress Rehearsal for a special price of $25. Student/educator rush tickets only $10.00 via phone and walkup only. 2 tickets per valid student/educator ID. Buy >>>
FEATURED PALM BEACH, FL HOTEL

The Sabal Palm House Bed & Breakfast Inn. Experience the charm of a Palm Beach, Florida bed and breakfast, the elegance of an affordable luxurious inn and the tropical beauty of the old Florida style. Read More > > >
Woody Guthrie`s American Song
Jul 13 - Aug 05 2018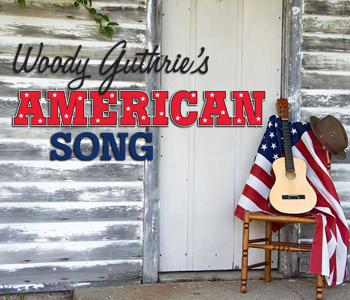 Woody Guthrie`s American Song is an ensemble musical theatre piece adapted from the songs and writings of America`s premier folk poet. The show uses Guthrie`s own storytelling to create narrative contexts for his music. He said that his work was inspired by this great country and the people who fought to find meaning and fulfillment in their lives as they wandered through. Woody Guthrie`s American Song brings the challenges of the past into striking relief with the issues we still face today.
Learn more > >
Live Entertainment on the Plaza
07/01/2018 - 07/31/2018
at
City Place
, 700 S. Rosemary Avenue, West Palm Beach, FL 33401
Don't miss out City Place
West Palm Beach events
throughout October, featuring great concerts and Live Entertainment on the CityPlace Plaza.
A KID LIKE JAKE

JUNE 29-JULY 5, 2018

Brooklyn parents Alex (Claire Danes) and Greg (Jim Parsons) are lucky to have a kid like Jake. Their four-year-old is bright, precocious, creative-and just happens to prefer Disney princesses to toy cars and skirts to jeans. Jake`s `gender expansive` behavior-as local preschool director Judy (Octavia Spencer) dubs it-is no big deal to Alex and Greg Read More > > >

3D Printing Workshops Young Maker Workshops at STEM Studio
Saturday, 07/28/2018
Join us for interactive sessions at the South Florida Science Center with ALLAXIS 3D Printers! These workshops are open to the public but pre-registration is required. All participants must sign waivers when they arrive.
More info > >
or see more
Palm Beach FL Events.
Repticon West Palm Beach
October 28 - October 29, 2017
Repticon West Palm Beach is a reptile event featuring vendors offering reptile pets, supplies, feeders, cages, and merchandise as well as live animal seminars and frequent free raffles for coveted prizes. Exciting, educational, family-oriented fun for everyone!
More >>>