Kathy Griffin
Thursday, March 31, 2016, 8 PM
Kathy Griffin's acerbic wit, as showcased on her hit stand-up comedy albums and tour dates in 2011, have propelled her well beyond the D-List in recent years. Griffin has dabbled in nearly every medium of entertainment, including stand-up, acting, writing, modeling, commentating, producing, and in a dozen or so other capacities. In addition to numerous stand-up tour dates in 2011 that feature the comedy that has made her famous, fans of Kathy Griffin are also excited about the possible DVD release of her recent Broadway show, Kathy Griffin Wants a Tony.
Legendary Ladies of Song
April 1 - 3, 2016, 8PM
Come out for a night of cabaret! Featuring the standards of your favorite Chanteuses…Liza Minelli! Judy Garland! Barbra Streisand! Ella Fitzgerald! and more!
Music for the Mind at The Harriet Himmel Theater
March 2016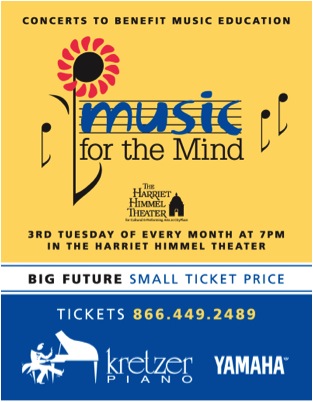 Live Entertainment on the Plaza
March 1 - 31, 2016.
at
City Place
, 700 S. Rosemary Avenue, West Palm Beach, FL 33401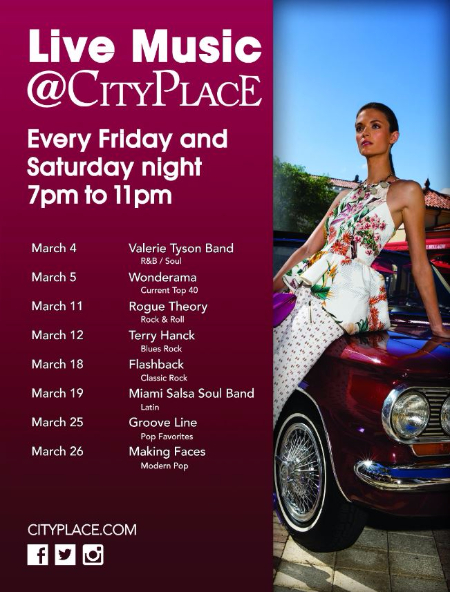 Don't miss out every Friday and Saturday from 7PM to 11PM, throughout August, 2014, City Place West Palm Beach Florida events of great concerts of Live Entertainment on the Plaza.
COMEDY SPOT: Comedy/Christopher Titus
April 15 - 16, 2016.

Employing what he's labeled "hard funny," Christopher Titus has released six ninety-minute albums in as many years. He has five one-hour comedy specials currently running on Comedy Central, and his sixth special, Angry Pursuit of Happiness, is set to premiere on Comedy Central on May 9th. After years of experimentation with dark and personal storytelling, he debuted his one-man show "Norman Rockwell is Bleeding" at the Hudson Theater in Los Angeles.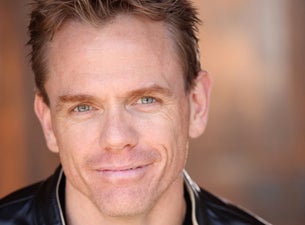 Spring Benefit
March 2016
Join Mounts in
Palm Beach
for thhe Garden Benefit, a gathering of garden lovers event, offering wine and hors d'oeuvres, music, and a silent auction that is decidedly garden-oriented; to raise funds for to support the development of Mounts Botanical Garden.
More >
Nights at the Museum. Wizard's World
Friday, March 25, 2016 6 PM - 9 PM.
Take your wand and enjoy the mysteriously fun world of science as you become the wizard of the evening!
Read More > > >
Family Fun Fest
March, 2016.
at
City Place
, 700 S. Rosemary Avenue, West Palm Beach, FL 33401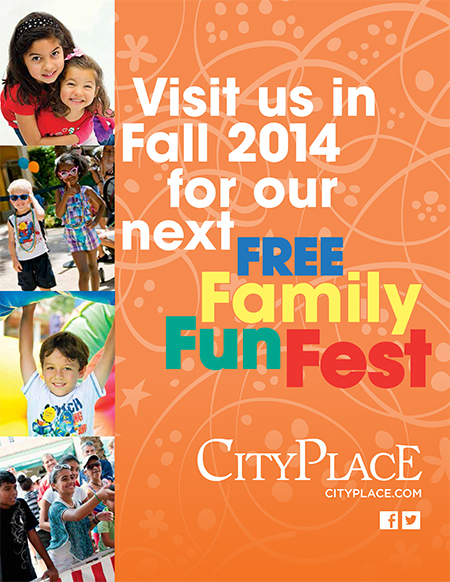 Visit City Place West Palm Beach for a lot of fun during the month of October, 2014. More Family Fun Fest activities awating during a new season in South Florida.
Shell Chic Summer with Robin Grubman: Seaside Frames
Thursday, June 12, 2014, 10:00 AM.
Surround your family and friends with a beautiful frame of shells. Palm Beach native Robin Grubman will help each participant create their own fabulous design using high-quality, beautiful shells.
Read More > >
CLEMATIS BY NIGHT EVENTS
Thursdays, 6:00 to 9:00 PM
Clematis By Night
, Looking for the area's Hot Spot Event to Chill? Clematis by Night is it! Chill out South Florida style every Thursday night in downtown West Palm Beach from 6:00 - 9:00 p.m. in Centennial Square at the top of Clematis Street.
Palm Beach International Boat Show
at West Palm Beach Waterfront's Centennial Square

101 S. Flagler Drive, West Palm Beach, FL 33401

The 31st Annual Palm Beach International Boat Show, March 17 - 20, 2016, is one of the top five boat shows in the country - featuring more than $1.2 billion worth of boats, yachts and accessories from the world's leading marine manufacturers. More >>>
Trendz Tradeshow
April 27, 2016 - May 3, 2016

TRENDZ is a successful, well-established apparel and accessories show supported by retailers in the Southeast and Caribbean. TRENDZ appeals to Florida's resort and travel customer, as well as addressing the current trends in casual and lifestyle clothing. Read More >>>